< HOME
USB binary stream viewer.
For online viewing bitstream from the modem SLM7650 was created this program.
The program has an intuitive and simple interface, allows you to view binary stream on the period 8192 bits.
To connect the modem SLM-7650 to computer, need hardware Binstreamer, based on the CY7C68013A chip.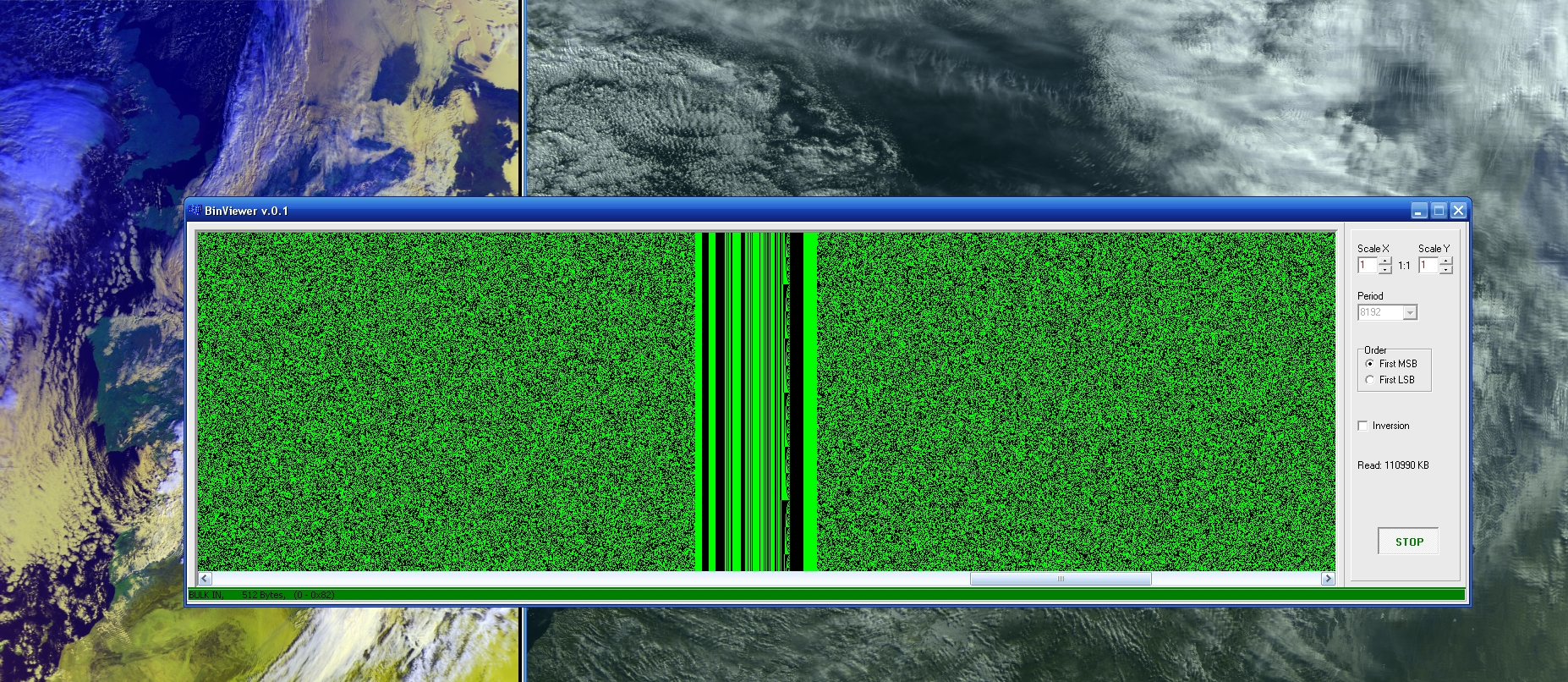 First version BinViewer is available here >>>.
-------------------------------- Added 25 Dec 2012 ---------------------------------